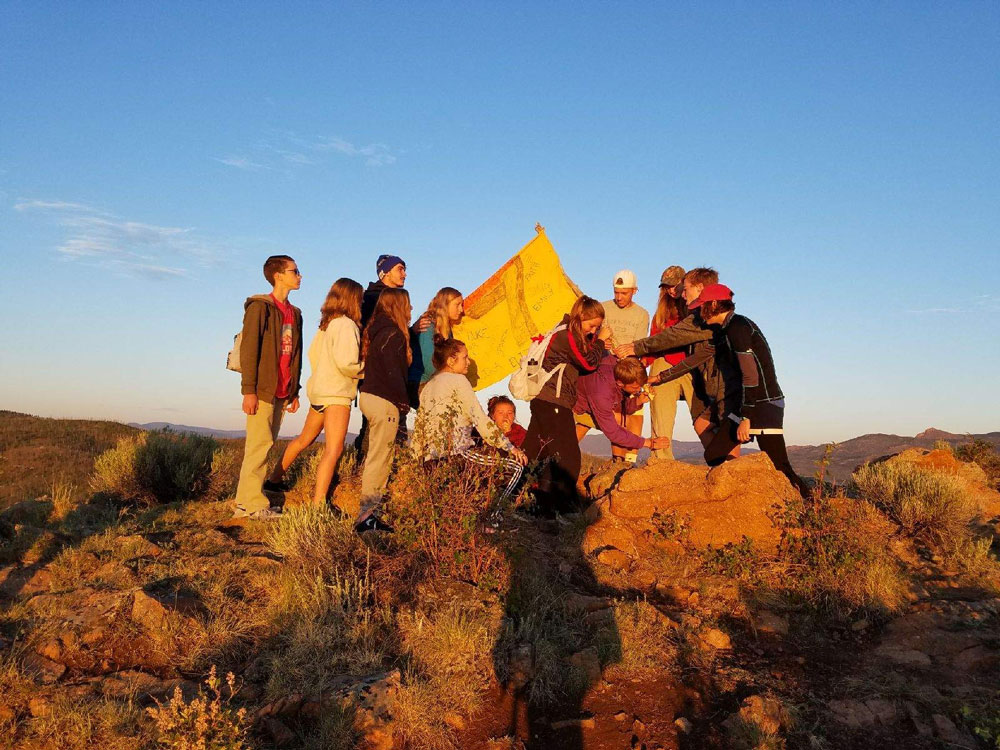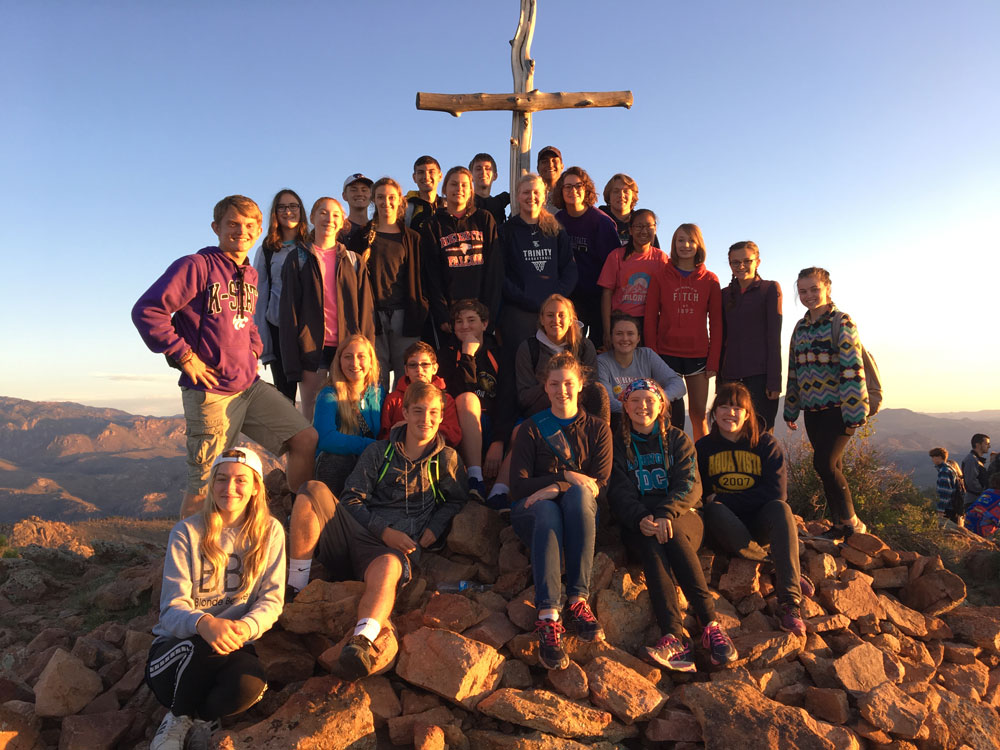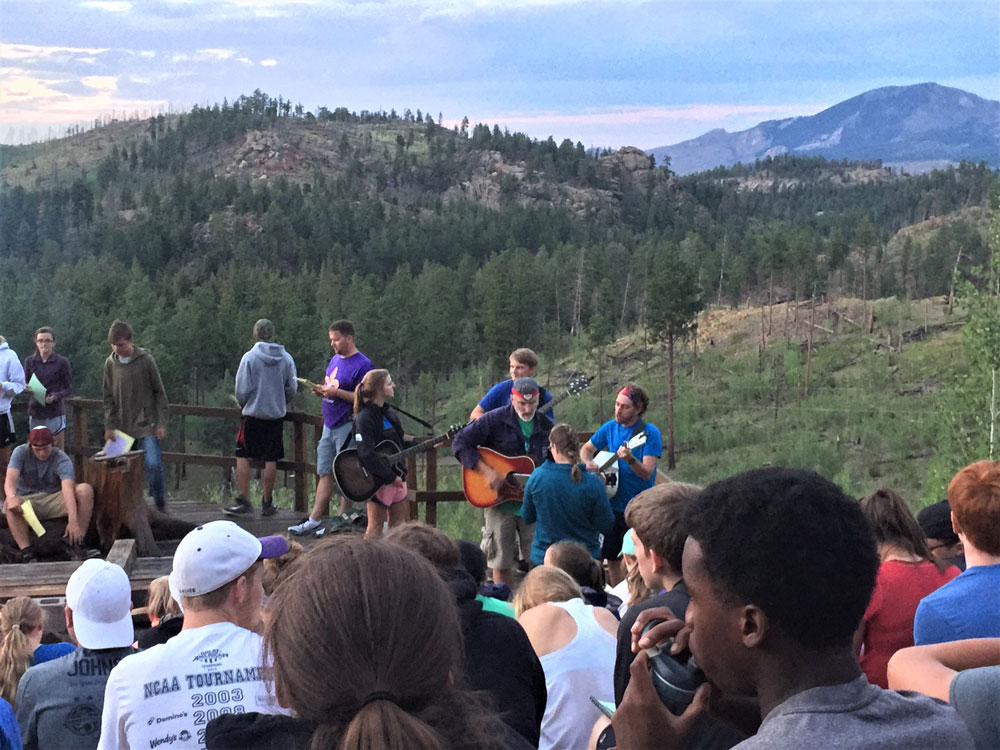 The annual Kansas District Lutheran Valley Retreat (LVR) summer camp encourages youth to grow spiritually, stretch themselves by bonding with new friends, and step out of their comfort zone by participating in physical challenges. LVR programming is designed to help participants make new friends and identify more closely with the body of Christ as they recognize that the faithful body is not just their home congregation but also individuals from all over Kansas, meeting together as one larger visible church.
New for 2021! TWO SESSIONS (June 6-11 or July 18-23)
Open to all incoming 9th grade students to graduating seniors.

Price per camper is $450.
The theme for the 2021 camp is "Mountaintop Experience." We will look at scripture passages and events that happened on mountains and note how they proclaim God's glory and His saving nature. We will also look into the Psalms of Ascent as prayers and liturgical tools.
QUESTIONS? Contact DCE Paul White at dcepaulwhite@gmail.com.
REGISTRATION INSTRUCTIONS (UPDATED March 8)
Ask your youth leader which camp to sign up for. The registration is designed for parents to complete, as there are permission forms to submit as a part of the registration process.
PARENTS
1. When ready to register, go to LVR.org (or use the registration button above) and click "register now" on the home page.
2. As a parent, create a username and password.
3. Once logged in, click "+ add  person" under the account members tab to create a profile for your youth.
4. Once the profile is created, click the "Register" box  corresponding to your youth.
5. Next, you will select a session to register for. Below are the passwords for accessing the Kansas week registrations.
Week 02 Kansas June Camp—password: KSCity21LVR
Week 08 Kansas July Camp—password: LVR21KansasDistrict
6. Make sure to designate your home church (the church through which you are registering). This church will collect your registration fees.  
7. One of the first registration pages will ask for transportation instructions. Please fill out as follows:
Who will transport the youth: The Kansas District
Who may transport the youth: Put your own name or any relative that may be called to pick up the youth in the case of an emergency or alteration of plans.
Who may not transport the youth: Anyone who you specifically deny permission to pick up your youth.
8. Don't forget that as a part of registration, you are responsible for providing a physician-signed physical that was completed within 12 months of the camp start. A sample physical form is included in a packet with district liability and consent forms, which are also required. (See button at the top of the page.) Please make an appointment to complete this today! Mail liability, consent, and physical forms as soon as possible to:
Paul White
17535 Say Rd.
Wamego, KS 66547
YOUTH LEADERS/PASTORS
Please send a deposit of $150 per student on church check by April 1. Please send the remainder of balance ($300) by May 1. Send these payments with "LVR" noted to:
LCMS Kansas District
1000 SW 10th Ave.
Topeka, Kansas 66604
ALL PARTICIPANTS
For review and reference: Kansas District Youth Protection Policy
"The closest place to heaven on earth."
Mitchell