The Church Improvement Program®
The Church Improvement Program is a multi-staged process designed to help churches identify, assess and fund critical church repairs and upgrades. After you identify the critical need, we run an assessment and share a report on the work to be done. If you decide to make the repairs or upgrades, you and your District Vice President (DVP) can explore the LCEF Church Improvement Loan. For more information and details please visit lcef.org/church-improvement.
Church Improvement Loans are limited to congregations and include:
Maximum 10-year term
Up to $150,000
24 months at Cost of Funds (COF) adjusted annually
LCEF COF plus up to 2.5% adjusted annually for remaining term
Payments fully amortized over term
Church Improvement Loans can be used for:
Critical repairs that can lead to substantial damage and cost if not fixed in a timely manner
Upgrades that enhance your church's appearance and comfort
Projects that improve energy efficiency and save money in the long term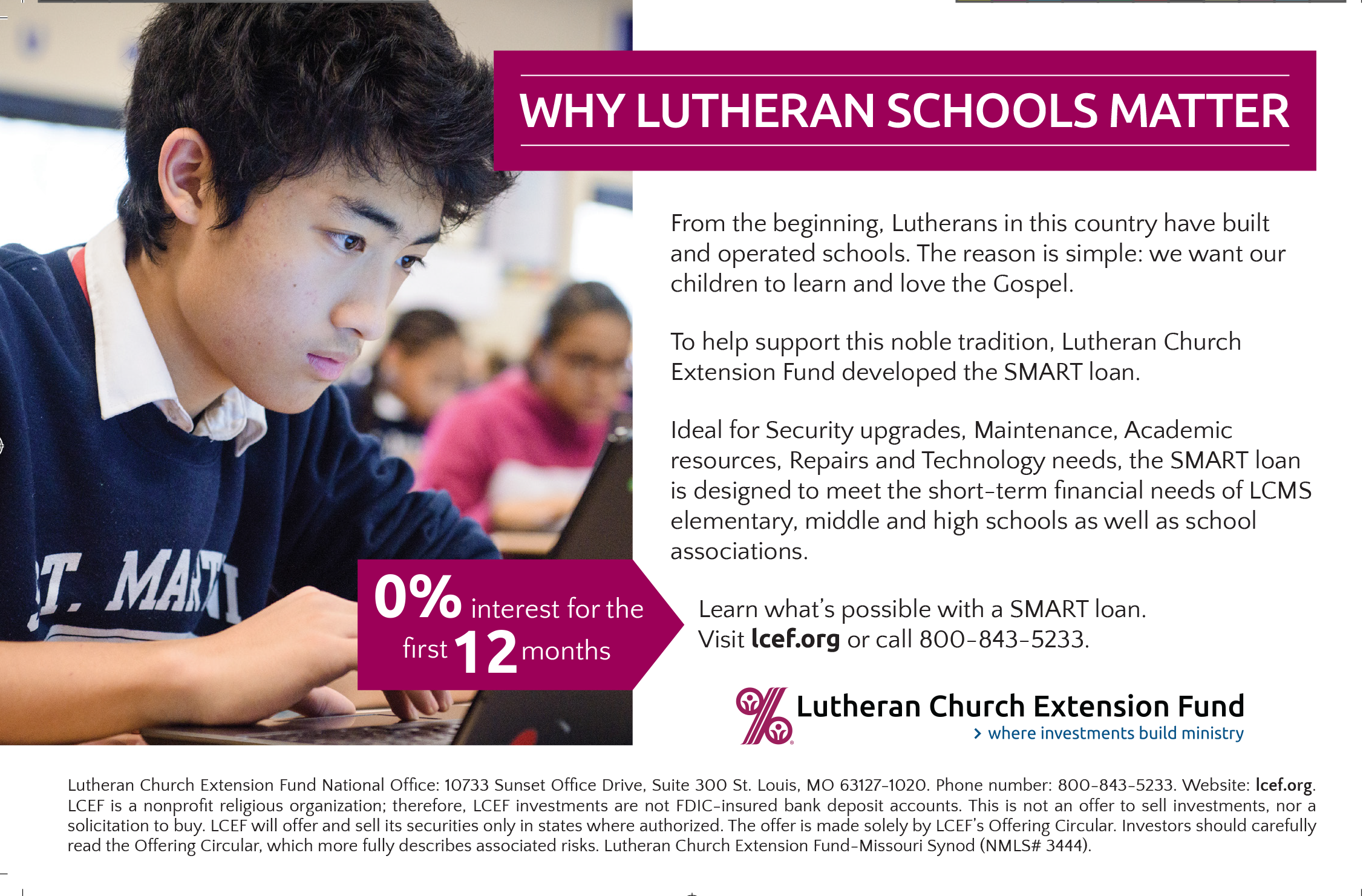 LCEF Disaster Assistance Program
Lutheran Church Extension Fund (LCEF) has a Disaster Assistance Program available for eligible LCMS ministries and rostered church workers in natural disaster areas. The program provides assistance in the form of loans (new or adjustment of existing LCEF loans) and/or facility redesign, repair and construction.
Features and benefits of loans to ministries include:
Loan structured over 60 months
0% interest and no payment required for first 12 months
Principal and interest for remaining 48 months: amortized at Cost of Funds (PDF).
Loan origination fee waived
All loans are subject to loan underwriting and LCEF's issuance of and terms of an approval letter.
To learn more, visit the LCEF Disaster Assistance Program page or call 800-843-5233.