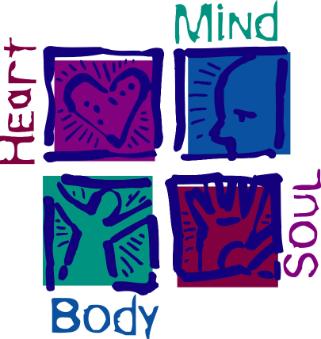 The Parish Nurse Ministry: Duties of the District Representative
Principal function – Support and promote Christ-centered health and wellness of body, mind, and spirit through congregational health ministry of The Lutheran Church – Missouri Synod.
Principal responsibilities – Promote the parish nurse ministry, provide resources and consultation to pastors, congregations, and nurses who desire a health ministry program, and interface with District officials.
---
Qualifications to Be a Parish Nurse
Registered nurse in the state of Kansas
A member of the congregation he/she is serving
A person of spiritual maturity
Ability to work as a team member with the pastor and other staff members
Knowledge of how the congregation works
Commitment to wellness of the whole person
Management and supervisory skills
Experience as an educator
---
Helpful Resources
If you do not have internet access and would like information, please contact Mary Hume, Parish Nurse District Representative.
On the synodical level, go to www.lcms.org/health for information on the Congregational Health Ministry/Parish Nursing Manual, Health Fairs, and the Parish Nurse Newsletter by Karen Hardecopf and Marcy Schnorr.
Bible studies and a devotion appear monthly at: www.LPNI.org.

Kansas Parish Nurse Newsletter
---
History of Parish Nursing in the Kansas District
| | |
| --- | --- |
| 1993 | First Parish Nurse program in Kansas. Connie Scheffer began a program at Trinity Lutheran Church in Salina. |
| 1996 | Connie Scheffer spoke at the LWML Spring Rallies, encouraging parish nursing programs in each congregation. |
| 1997 | District President Howard Patton appointed Connie Scheffer to develop a task force for the Kansas District, under the leadership and guidance of the Board of Caring Ministry. She also was the first District Representative for Kansas. |
| 1998 | The first meeting of the task force with Connie Scheffer, Marlene Kohlmeier of Ascension, Wichita, Gretchen Quenstedt–Moe of St. Luke, Leavenworth, and Margaret Anschutz of Faith, Topeka. |
| 1999 | The task force met with interested nurses at Faith Lutheran Church in Topeka. |
| 2003 | A four-day intensive parish nurse workshop was held at Trinity, Salina, with 43 nurses from Kansas, Nebraska, and Oklahoma attending. Carol Luders-Bolwerk, Professor in the Nursing Department at Concordia University Wisconsin and a leader in parish nursing, led the workshop. |
| 2004 | Connie Scheffer resigned as District Representative due to family illness. Mary Hume assumed the position. |