Lutheran Schools
Integrating Faith and Academics from Pre-K to Grade 8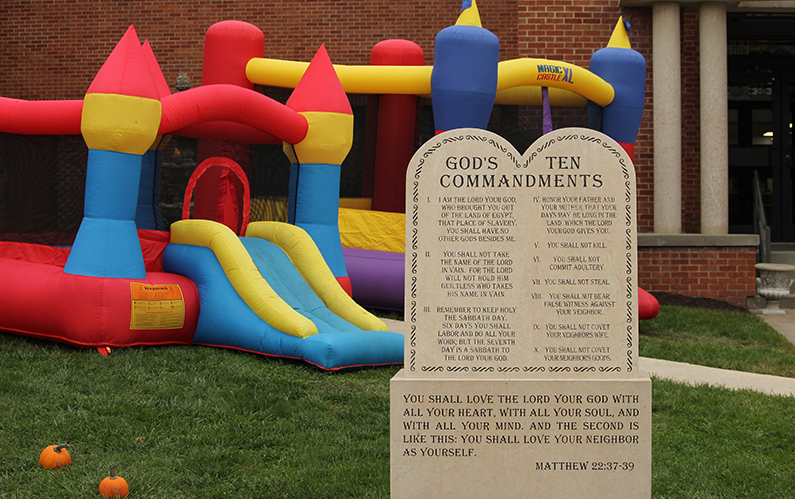 Elem
entary Schools
The LCMS established its first parish school in Kansas in Leavenworth in 1863, 25 years before the District was formally organized. Today, we have 14 K-8 schools throughout the state in the following locations: Alma, Atchison, Cheney, Derby, Independence, Leavenworth, Linn, Marysville, Overland Park (2), Shawnee, Topeka, Wichita and Winfield.
Our Lutheran schools are committed to helping students grow spiritually as well as academically. While students work at mastering standard academic subjects, their faith is nurtured through daily teaching and study of God's Word, worship and prayer, and positive role modeling of Christian faculty and staff.
Early Childhood Centers and Preschools
LCMS congregations and Christian day schools operate more than 2,300 early childhood centers and preschools throughout the country, providing faith-based learning and care to children ranging in age from infant/toddler to five.
In the Kansas District, there are 44 early childhood programs, 13 of which are associated with K-8 schools. The other 32 are free-standing early childhood ministries, including our newest program, Our Redeemer Early Learning Center in Hutchinson, which opened its doors in 2017.
The Kansas District supports these programs by making regular visits to schools and providing networking opportunities. The District also has an early childhood consultant, Amy Schultz, who promotes connections between program directors and staff in Kansas, assists with questions, and maintains an awareness of issues and best practices in early childhood education.
Staff Contacts
Jim Bradshaw
Assistant to the President for Education and Youth
785-357-4441
Fax: 785-357-5071
jbradshaw@kslcms.org
Janet Powell
Administrative Assistant
janet@kslcms.org
785-357-4441, ext. 2001
Kansas District Early Childhood Consultant
Amy Schultz
Preschool Director
Beautiful Savior Lutheran Church
Olathe
prechool@bslcks.org