Revitalization
"I planted, Apollos watered, but God gave the growth" (1 Cor. 3:6).
If we put all our stock in numbers, we'd have good reason to be discouraged at this moment in history.
Church membership and attendance have dropped off over the past few decades, and the LCMS is no different. According to Synod reports, we've seen a 70% decline in the number of child baptisms since the 1950s (when they peaked) and a 47% drop in adult converts since that time. Every single district has lost membership in recent years.
The numbers are worth noting, but they're not everything. As the apostle Paul points out, we can plant and water, "but God gives the growth" (1 Cor. 3:6). The numbers are in God's hands.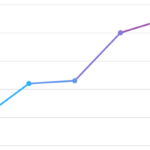 And we've seen His Church grow. The growth may be slower in our time and place, but Christ's Church grows with every new baptized believer. (Think about how many believers have been added since the apostles planted the first churches. That's a more encouraging trendline, isn't it?)
It's still worth asking, though, if we could be planting or watering differently, and that's what revitalization efforts are all about.
We can't control the numbers, but we can work to promote greater engagement with the faith. The more engaged people are with their faith, the more active they'll be in their vocations, and that includes the vocation of Christian witness.

One promising resource for congregational revitalization is the LCMS's re:Vitality program. The program includes action-oriented instructional modules designed to strengthen a congregation's abilities to invite and welcome people to their church.
In the re:Vitality program, congregations first determine their "stage of vitality" through a guided self-assessment; they then implement the training modules best suited to their needs. Ultimately, there will be 10 workshops available.
Several pastors in the Kansas District are now being trained as re:Vitality workshop facilitators, and newly designed workshop materials (workbooks, banners, group handouts) will soon be available as a kit, which congregations can order online after scheduling a workshop. The District expects to have funds available in 2018 to help offset workshop costs; for details, contact Rev. Dan Galchutt.
If you'd like to find out more about the program, check out the re:Vitality page, where you can find additional resources as well as a video describing the first module of the program, Connect to Disciple. You can also contact Sarah Baughman, re:Vitality coordinator, at WOR@lcms.org.
The Kansas District offers mini-grants to help offset the costs of implementing re:Vitality. If your congregation is interested in the re:Vitality program, consider applying for a mini-grant.
"The program is encouraging and adaptable. No matter what a church is doing, the good news is it is doing something and whatever it is doing can be tweaked to reach out to the unchurched in the neighborhood and community. I believe this program is helpful in defining outreach and focusing efforts in effectively becoming more outward-focused. I have found it to be flexible as we adapt it to the context of our local congregation. We do what we can do, but ultimately results are up to the Holy Spirit. I believe that God will bless our efforts – often in ways we don't expect and probably far better than anything we could ask for."
Rev. Luke Brown
Missions Staff
Rev. Dan Galchutt
Assistant to the President for Missions and Stewardship
785-357-4441, ext. 222
dangalchutt@kslcms.org
Janet Powell
Administrative Assistant
janet@kslcms.org
785-357-4441, ext. 223