Youth Ministry
Get Involved. Grow in Faith.
The Kansas District offers a variety of opportunities that support and encourage young Lutherans in their faith, including the recurring events listed here. Details and announcements about these events will be added as they become available. For the latest updates, check out our Youth Ministry group on Facebook.
Kansas District Youth Gathering (KDYG)
The Kansas District Youth Gathering (KDYG) is an annual multi-day event where youth in grades 9-12 and their youth leaders can grow in faith, serve, worship, and meet new people. The 2021 KDYG, "Faithful," will be held in Topeka November 19-21, 2021. 
More information is available on the KDYG page.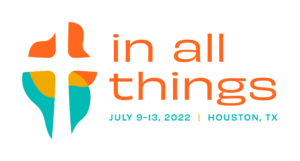 Every three years, the LCMS hosts the National Youth Gathering, bringing together thousands (and thousands!) of Lutherans from around the country for five days of Christ-centered worship and service. The theme for the 2022 Gathering, being held July 9-13, 2022 in Houston, TX, is "In All Things," based on Colossians 1:15-20 ("And He is before all things, and in Him all things hold together.") For more details, visit our Kansas District page for the event.
.
Lutheran Valley Retreat Summer Camp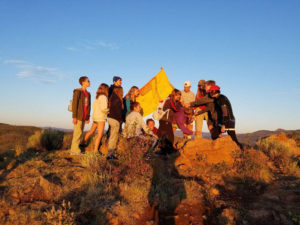 Every summer, the Kansas District sponsors Lutheran Valley Retreat (LVR) Summer Camp, a weeklong camp in Colorado for Lutheran youth. LVR encourages youth to stretch themselves by bonding with new friends and stepping out of their comfort zone by participating in physical challenges. In 2021, Kansans traveled to two LVR summer camps, June 6-11 and July 18-23. For more information, visit the LVR page.
YouthLead (formerly Lutheran Youth Representatives)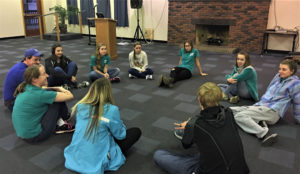 YouthLead offers Lutherans in grades 9 through 12 a chance to build connections, grow in faith, and develop leadership skills. Selected representatives participate in training, attend District events such as the Kansas District Youth Gathering (fall) and Teen Fellowship Retreat (spring), visit congregations, and apply what they've learned at their home churches.
You can find out more about the representatives and what they do on the YouthLead page, or check out the March 2018 issue of the Kansas insert of The Lutheran Witness (p. 3).
Interested in joining YouthLead? Submit an application! You can find more details and application materials on the YouthLead page.
For more information, contact our YouthLead Coordinator: DCE Brian Amey, bamey@hcwichita.net.
Higher Things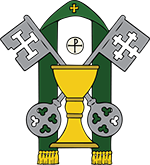 Higher Things, a Recognized Service Organization (RSO) of the LCMS, exists "to assist parents, pastors, and congregations in cultivating a distinctly Lutheran identity among their youth and young adults." Higher Things holds youth conferences each summer at locations around the country.
To learn more about Higher Things and its conferences, visit www.higherthings.org.
The 2022 conference theme is "For You." Registration for the conferences, which will be held in Pennsylvania, Montana, and Indiana, opens November 1.
Middle School Retreat
Planning is underway for a new retreat event for middle school youth, which will replace the fall Junior High Rallies. We'll be sharing more details in the coming months. 
District Youth Protection Policy
Attention: Pastors and Youth Leaders of the Kansas District:
Too often we read of how the children entrusted to the care of adults have been let down and harmed by those who were meant to protect them. Such a thing grieves us all and in hindsight, we wish things were done to protect those children.
The Kansas District Youth Ministry Team is committed to being proactive in keeping the children with whom we come in contact as safe as we possibly can. To that end, the Kansas District Board of Directors has reviewed and updated our Youth Protection Policies. These policies, approved on April 25, 2014, are available below. The policies took effect on January 1, 2015 and apply to all District-sponsored youth events.
We ask for your cooperation in maintaining the appropriate background checks and documentation of all of the people in your ministry who are involved or come in contact with the children in your sphere of ministry. We strongly encourage each of you not only to cooperate with the policies but also to consider applying these same policies in your congregations in order to protect your adult volunteers who work with minors.
Because of the need for integrity, please understand that we're following these policies as a best practice. We want to make sure that details are tended to properly so that none of our young people are excluded from our events.
If you have questions or need clarification, please feel free to contact the Department of Education & Youth at 785-357-4441, ext. 200.
District Staff
Jim Bradshaw
Assistant to the President for Education and Youth
785-357-4441, ext. 5001
Fax: 785-357-5071
jbradshaw@kslcms.org
Tami Lierz
Administrative Assistant
tami@kslcms.org
785-357-4441 ext. 5001

Click or tap the logo above to go to the LCMS Youth Ministry page, where you'll find great resources for youth and youth leaders. For a quick overview, check out this information sheet.