Disaster Response
"Let us never weary of doing good." (Gal. 6:9-10)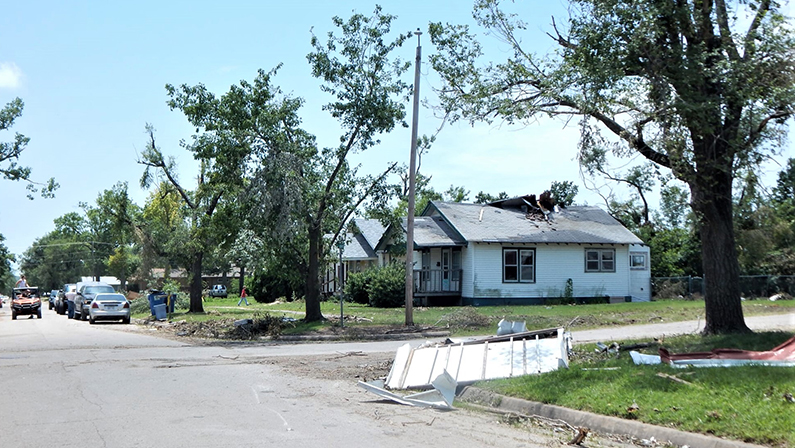 Lutheran Early Response Team (LERT) Training Sessions
Interested in helping out when disaster strikes? If so, think about attending a Lutheran Early Response Team (LERT) training session. For questions about any of these events, contact Kansas District Disaster Response Coordinator Donna Williams at ksddrc@gmail.com. Registration forms and more details will be posted on the events below as they become available.
REGISTRATION OPENING SOON! INITIAL LERT TRAINING EVENT
Location: Trinity Lutheran Church, Garden City, KS
Date: TBA
Details and a registration form coming soon
MOCK DEPLOYMENT (OPERATION: MY FATHER'S HOUSE)
March 9, 2019
Registration: FREE
Location: First Lutheran Church, Paola, KS
Agenda: Kansas team meeting, 9-10 a.m.; at 10 a.m., you'll receive "job tickets" and be divided into work teams that will be deployed to My Father's House homeless shelter in Paola.
Questions? Contact Mark Trivilino (King of Kings, Gardner) at TMA41@yahoo.com
SAVE THE DATE: BASIC INTRODUCTION TO CHAINSAW SAFETY AND OPERATION
May 4, 2019 (one day only); 8 a.m.–5 p.m.
Registration: $35 – Saturday continental breakfast, lunch & light supper provided
Location: Winfield/Dexter, KS, K & W Baker Farm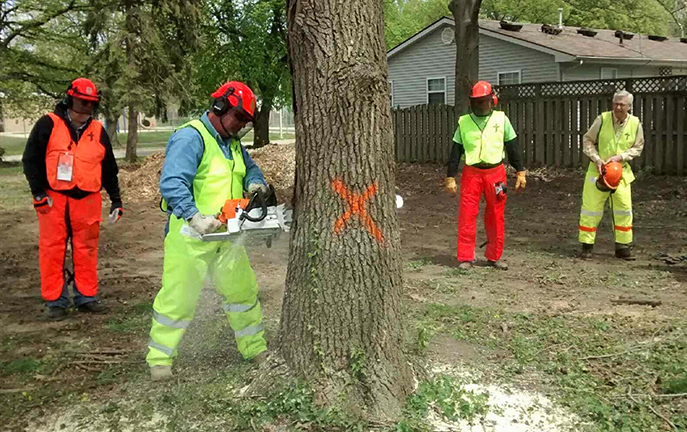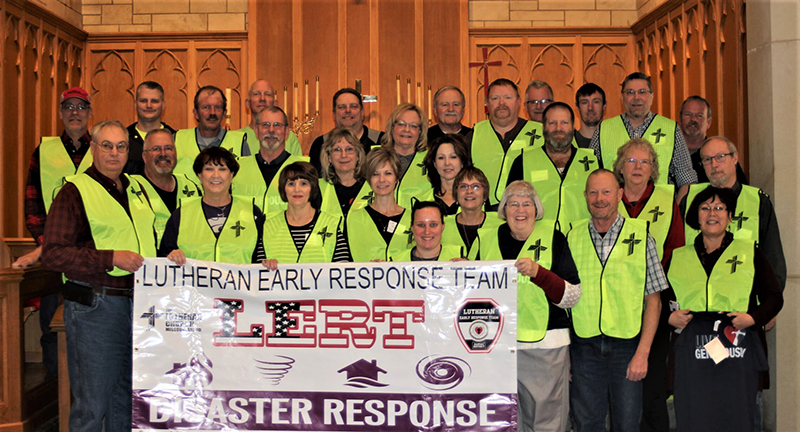 Kansas District Disaster Fund
The Kansas District Disaster Fund is used to respond to natural and manmade disasters as directed by the Board of Caring Ministry. District disaster funds are used to provide the following services:
Congregational preparedness and Lutheran Early Response Team (LERT) training
Building relationships with other disaster partners
Emergency, relief and development grants
Pastoral care for LCMS church workers and members who have been involved in a disaster
Resources (volunteer coordination, donation and equipment management)
We thank you for your support of the Kansas District Fund. If you wish to make a contribution to assist in our various disaster ministries, please make your check payable to LCMS Kansas District, write Kansas Disaster Fund in the memo, and send to:
LCMS Kansas District
1000 SW 10th Ave.
Topeka, KS 66604
Disaster Response and Ministry with Comfort Dogs
The goal of the Kansas District Ministry with Comfort Dogs is to bring the mercy and compassion of Jesus Christ to those in need. A comfort dog team can open the ears of those in distress to hear the Gospel.
Following a disaster within the LCMS Kansas District, comfort dogs and their handlers may be deployed at the request of the District Disaster Response Coordinator. LCMS Kansas District disaster response funds will assist with travel expenses incurred by the handler(s) when deployed in these situations.
Other requests for comfort dogs might arise in response to a critical incident within a congregation. A critical incident is any incident or sequence of events which overwhelms or significantly strains the normal coping mechanisms of the congregation or school. We only respond if invited and work with local churches to meet specific ministry needs for their congregation and community. The local congregation is responsible for travel expenses incurred by the handler(s) in response to all other critical incidents outside of disaster response. These visits may be initiated directly with Carolyn Buono at buonocw@cox.net.
For more details, see our Request for the Services of Comfort Dogs information sheet.
Kansas District Disaster Response Coordinator
Donna Williams
Zion Lutheran, Newton, KS
ksddrc@gmail.com