Accreditation
Aiming for quality and continuous improvement
Accreditation of LCMS Kansas Schools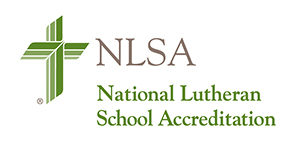 The Kansas District is currently exploring accreditation options for LCMS schools in Kansas. One of those options is National Lutheran School Accreditation (NLSA), based in St. Louis.
NLSA encourages and recognizes schools that provide quality Christian education and engage in continuous improvement. The organization accredits 694 schools in the Synod that have chosen to undergo vigorous self-study and evaluation. Currently, there are more than 2,300 LCMS preschools, elementary schools and high schools in the United States.
Terry Schmidt, Director of Schools for the Lutheran Church–Missouri Synod, is the director of National Lutheran School Accreditation. Terry is continually working not only to improve the NLSA process but to also bring NLSA and other accrediting agencies into agreement so that it becomes easier for schools to be co-accredited.
For more information about NLSA and Lutheran schools, visit the LuthEd site.
District Contacts
Jim Bradshaw
Assistant to the President for Educational Services
785-357-4441
800-357-4421
Fax: 785-357-5071
jbradshaw@kslcms.org
Tami Lierz
Administrative Assistant
tami@kslcms.org
785-357-4441 ext. 200
800-357-4421 ext. 200