Kansas District Offerings
Each year, the congregations of the Kansas District join forces and work together to provide support for Kansas missions, grants and scholarships for future church workers, and West Africa missions. The District coordinates these efforts through three annual offerings held in conjunction with the Reformation, Ash Wednesday, and Pentecost. One this page, you'll find details about the offerings, resources for spreading the word, and a link to our secure online donation page. We appreciate your help in supporting missions and ministry in the Kansas District! 
If you have questions about any of our offerings, please contact Rev. Dan Galchutt at dangalchutt@kslcms.org or 785-357-4441.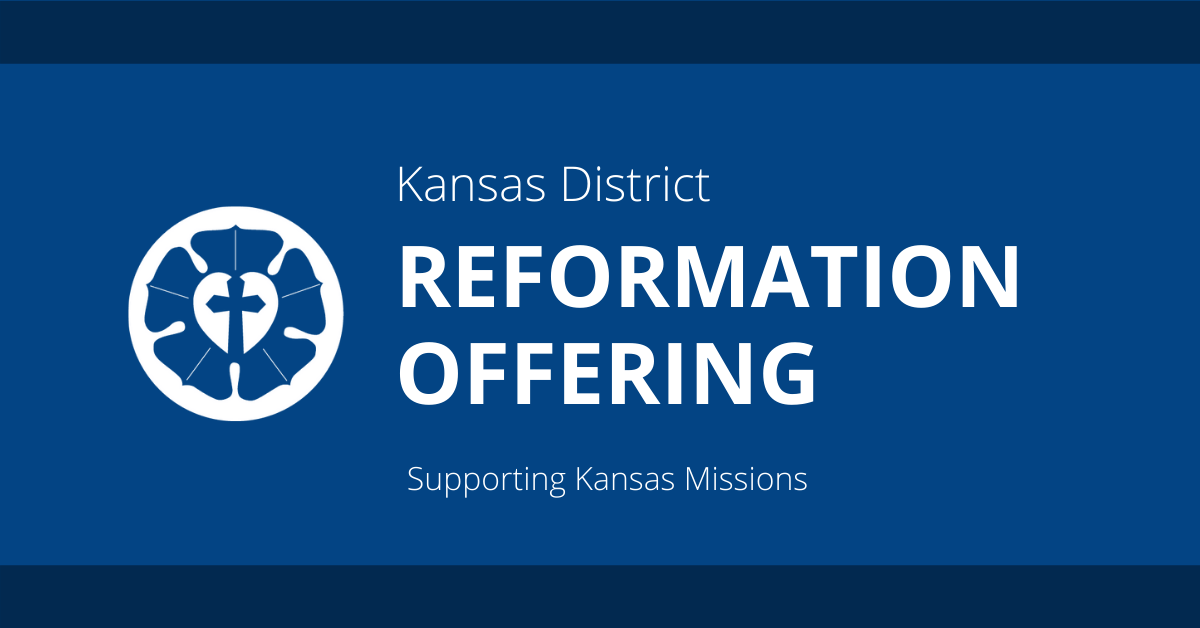 Reformation Offering
Gifts to the Reformation Offering support the Rev. Eugene Schmidt Memorial Mission Fund, which was established in 2017 to fund mission  work right here in Kansas. Your donation to the Reformation Offering can help plant a new church, equip congregations to reach out in their communities, and keep special ministries going, including campus, multiethnic, and deaf ministries. Resources for the October 2020 offering are now available.
Announcements (editable Word file)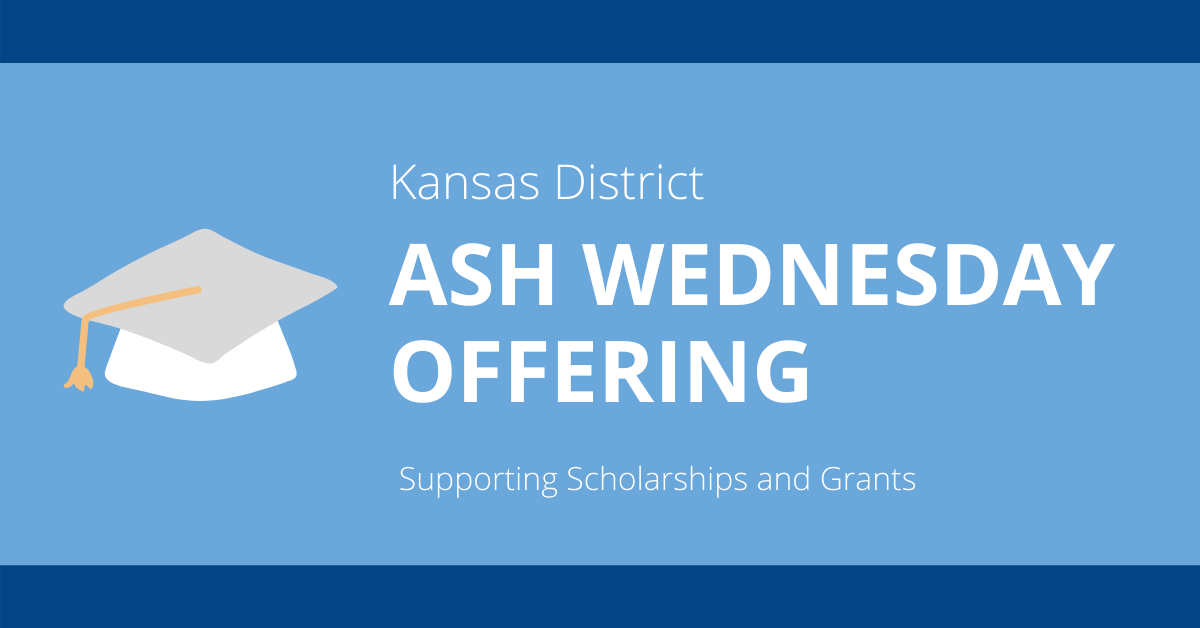 Ash Wednesday Offering
The Church depends on well-educated church workers. To help recruit and retain those workers, the Kansas District offers scholarships and education loan repayment grants, which are funded, in part, with gifts to the annual Ash Wednesday Offering.
2021 Ash Wednesday Offering: February 17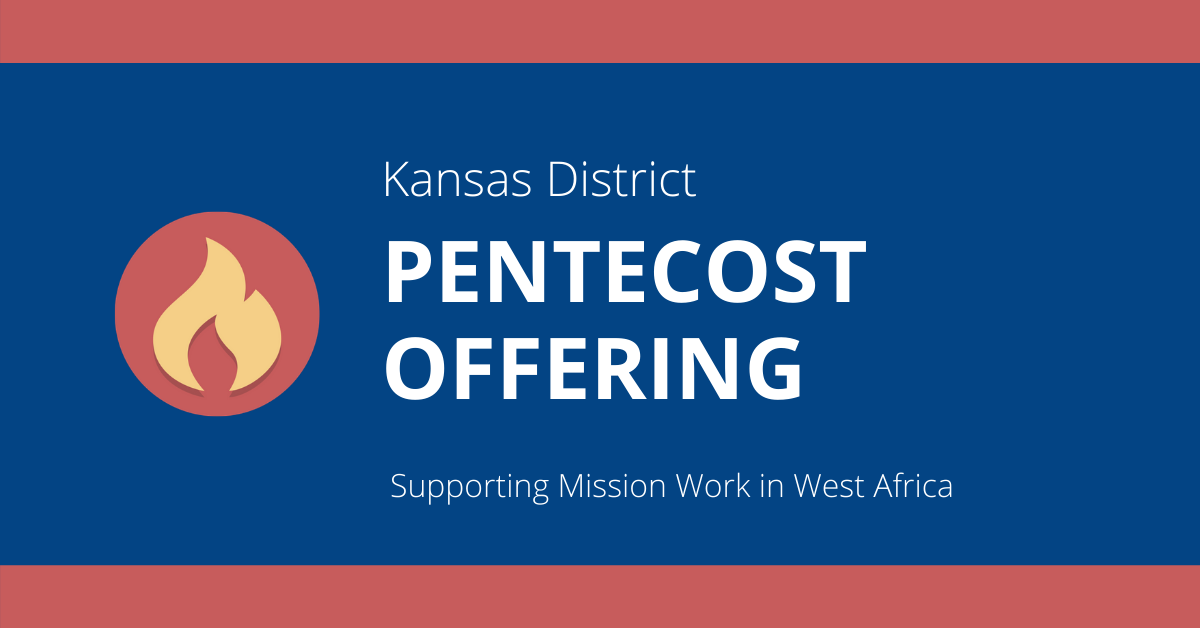 Pentecost Offering
The Kansas District has supported mission work in West Africa since 1997, focusing in recent years on theological education, which is critical for preparing pastors and strengthening young churches. Gifts from the Pentecost Offering help keep this work going.
2021 Pentecost Offering: Sunday, May 23
Our secure donate button is made possible through Prolific Business Solutions, a partner of the Lutheran Federal Credit Union. Prolific offers online, mobile and point-of-sale credit card and other payment processing services to LCMS congregations, schools, RSOs, agencies and other ministries. Prolific also benefits Lutheran Federal Credit Union's Ministry of the Month through tithing!
Contributing by mail works, too. Gifts may be sent to:
LCMS Kansas District
1000 SW 10th Ave.
Topeka, KS 66604
When sending a check, please include the designation in the memo line.