Church Planting
"Pray also for us, that God may open to us a door for the word . . ." (Col 4:3)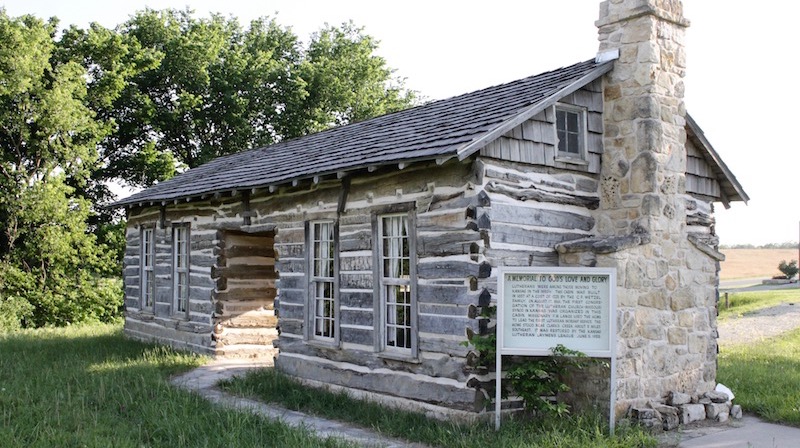 Pictured above is the Wetzel cabin, where Pastor F. W. Lange preached his first sermon on August 17, 1861. With that sermon, the cabin became the first official preaching station of The Lutheran Church—Missouri Synod in Kansas.
Back then, church planting was a response to German immigration from northern states. Today, our Kansas population is becoming increasingly urban, more diverse, and less likely to claim any religious affiliation.
Times have changed. But the need for new churches hasn't.
If you're interested in the possibility of a church plant or have ideas to share with the District's Church Planting Committee, contact the District office at 785-357-4441, ext. 2001.
The Network-Supported Model
Resolution 18-01-05 of the 2018 Kansas District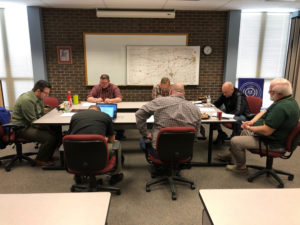 Convention affirmed church planting as a mission priority and directed the District to identify and share resources for church planting with congregations, including new partnership models for church plants. The resolution also called for the District and its congregations make use of Synod resources, including but not limited to Mission Field: USA, to support church planting efforts in Kansas.
Our Church Planting Committee is currently exploring one promising response to this directive: the network-supported model of church planting.
In the network-supported model, established congregations work as partners in church planting, providing opportunities for collaboration, mutual encouragement, and shared resources (e.g., time, expertise, and financial support). With a strong network in place, we'll be better positioned to provide strong Word and Sacrament ministry throughout the state, particularly in areas that are currently underserved.
Prayer Requests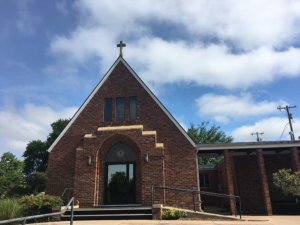 Ascension Lutheran Church, Pratt
In 2017, Ascension Lutheran in Pratt was chartered as the newest congregation in Kansas. In 2019, one of the congregation's prayers was answered with the blessing of a church building. Please pray for the congregation as it strives to build strong attendance at worship and education activities and make a positive impact in the Pratt community.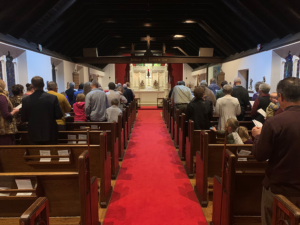 Zion, Concordia Outreach
Contact: Rev. Jason Toombs (Zion, Downs); Jason.toombs@gmail.com
In April 2017, a group of pastors met to explore the possibility of a new LCMS congregation in Concordia after noting the scarcity of churches in the area. The group now offers regular Sunday worship services along with midweek services during Advent and Lent in a local church building. Please pray that their efforts to get the word out and engage the community will encourage people to join them in worship.
Funding for Church Plants
Each year, the Kansas District Board of Missions awards grants to support mission projects throughout the District. One of the board's priorities in awarding these grants is church planting. If you have an interest in planting a new congregation, we encourage you to apply for a Kansas District Mission Grant; the call for applications typically goes out in August. For more details, see our Mission Funding page.
Missions Staff
Janet Powell
Administrative Assistant
janet@kslcms.org
785-357-4441, ext. 2001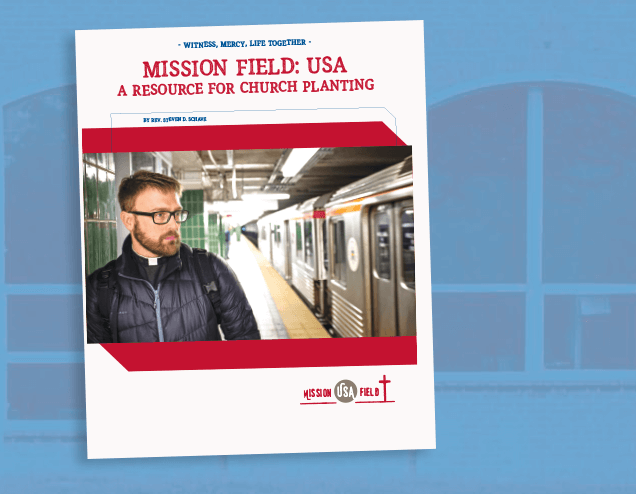 Mission Field: USA
This LCMS site is filled with church planting resources, including a guidebook (PDF) offering theological insights as well as very practical tips (e.g., sample meeting agendas; checklists; publicity pieces) for church planters. Check it out!
Online modules are now available as a companion to the Mission Field: USA guide. Click the button below to get started.