The Kansas District supports a number of multiethnic ministry efforts in the state, including several outreach projects in Kansas City and Wichita. The summaries that follow provide a broad overview of these activities; click the highlighted links to learn more.
Lutheran Urban Mission Agency (LUMA), Kansas City
LUMA helps inner-city churches with First Article support (i.e., necessities of life) and Word and Sacrament ministry. The organization has partnered with Blessings Abound to provide assistance to African refugees and also provides financial support for the ministry at Immanuel Lutheran Church in Kansas City, which offers Spanish-language worship services and ESL classes.
Immanuel Lutheran Church, Kansas City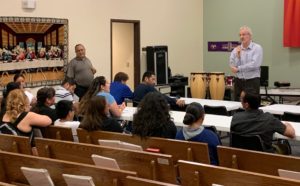 As noted above, Immanuel is reaching out to the Hispanic community by offering ESL classes and a food pantry (open every Tuesday), which provide additional opportunities to share the Gospel. Church leaders are working to promote the spiritual growth of the congregation through new Bible studies and sermons that are more intentionally focused on basic Bible teaching.
Grace Lutheran Hispanic Ministry, Wichita
Grace Lutheran Church is reaching out to the Hispanic community in Wichita by offering weekly services in Spanish. They also meet once a month before church for a meal, hymn sing, and catechism study, using Spanish catechisms and hymnals. Grace also celebrates feasts and festivals (e.g., Candelaria) with a special meal.
Synod Resources
The Lutheran Church—Missouri Synod offers a variety of helpful resources for multiethnic ministries. Click the links below to start exploring.
Missions Staff
Janet Powell
Administrative Assistant
janet@kslcms.org
785-357-4441, ext. 2001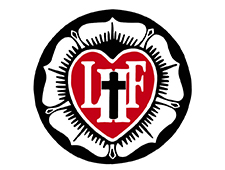 The Lutheran Heritage Foundation provides FREE resources for sharing the Gospel with people who don't speak English as a first language. To see what publications LHF offers in a particular language, click the logo above.