Family Ministry
Living Out Our Baptismal Covenant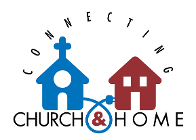 The Kansas District Child and Family Life Committee (CFLC) is committed to assisting congregations in their ministry and responsibility to strengthen marriages, parent and grandparent-child, and other faith mentoring relationships, and to support them in their role of passing on the faith to the next generation.
Marriage and family life are God's design for rearing children and passing on the faith from generation to generation.  It is God's original plan and the ideal.  In our fallen world, much has changed in regards to family life, formation, and structure.  While holding up God's plan, the Gospel needs to be proclaimed to families of any shape and form.  Christ is central.
To that end, the CFLC affirms the role of equipping, resourcing, and encouraging congregations toward crafting their own vision of family ministry in order for all to more fully live out their baptismal covenant.
Recommended Resources
The Children's and Family Life Committee has created a new resource! Our goal is to help parents in our district get Back to the Basics: Rediscovering the Faith at Home. Each month we'll recommend a resource based on a given topic, with a link to a short video review posted here on the Family Ministry page. Our hope is to show you how these resources can enrich your faith life with the family. While some resources will be obviously targeted toward families, we'll also recommend some resources that you might not have otherwise considered. We'll show you how they can apply to teaching and growing in the faith at home. We'll also provide you with a list of secondary resources for further exploration into the topic.
Below, you'll find the recommendation for the current month, followed by a list of previously recommended resources (with a link to the Workers Together issue in which reviews appeared).
OCTOBER
Topic: Small Catechism
Recommended: Devotions on the Small Catechism
Video Intro
October brings us cooler temperatures, fall colors, and Reformation Day, which celebrates the day Martin Luther nailed his 95 Theses to the door of the Wittenberg church. As Lutherans, we're very grateful for the steps that Martin Luther took to help us understand that we are saved by grace, not by works, so that we all may live with that peace and not be worried about if we'll ever be good enough to get to heaven. 
Luther penned many things, but one book that we as Lutherans use as much as anything he wrote is the Small Catechism.  It's a mainstay if you're a Lutheran, used as a teaching tool for our children to help them learn and understand the Lutheran faith. This month, the Children's and Family Life Committee decided to focus on the Small Catechism, and with that in mind, we've chosen to feature Devotions on the Small Catechism (CPH). If you're like me, you may have trouble finding a good devotion book that can keep you going and that helps you in your personal walk with Christ and also has a bit of a Lutheran background. 
Devotions on the Small Catechism is about a 75-day daily devotional. It takes you through each part of the Catechism a small portion at a time. Each day you get a little bit of the Catechism and "What does this mean?" which most of us will recall from Wednesday-night study as kids. It also goes a little deeper each day into what Luther says about each part, which was very interesting for me, as it gives a little more background about why Luther believes what he does about each part of the Catechism. Each devotion also includes a personal situation that helps tie in the devotion to your daily life.
If you haven't been through the Small Catechism, I would suggest you get a copy of that along with this book and go through them together. If you've already gone through this devotional or would like some other books that address the Small Catechism, we have a few alternative resources that are also really good.
If you start this book soon and work through it daily, you'll finish around Christmas, just in time for someone to buy you another one. Being grounded in Luther's Catechism and in the word of God will help you in your daily walk with Christ and will also help you as a parent to lead your kids and be able to explain your faith to them and why you feel as you do about your faith. 
SEPTEMBER
Topic: Healthier Church and Family Life
Recommended: Built on the Rock
Video Intro
September Workers Together
AUGUST
Topic: God's Word
Recommended: The Lutheran Study Bible
Video Intro
August Workers Together
JULY
Topic: Children's and Youth Ministry
Recommended: Connected for Life
Video Intro
July Workers Together
Why Family Ministry in Your Church?
Family ministry is rooted in Baptism. While it is true that our Baptism may have taken place years ago, while many of us have only a certificate to assure us of this, yet, it is, in fact, the greatest thing that has ever happened to us; it was our birthday into God's Kingdom of Grace. Perhaps it would be well for us to hang our Baptismal certificate on the wall or to write, as Luther did, on our desk – "I AM BAPTIZED!" What better thought could we have to begin each day and as we close our eyes in sleep than to recall our Baptism? Baptism is not a momentary act. It's a lifelong relationship to be celebrated and affirmed.
Family Ministry: Strengthens Marriages, Parent & Grandparent Relationships
God's original design for us was that we would function within healthy relationships. Unfortunately, that aspect of our existence is also impacted by the reality of sin in our lives. While God's love redeems us through the sacrificial blood of Jesus, relationships on this side of heaven still require intentional effort, a lot of grace, and many second chances, if they are to be healthy.
Again, the CFLC desires to support all in the baptismal journey by offering the following family ministry services for congregations, schools, Church workers, and laity of the Kansas District, LCMS:
Free consultations – trained facilitators willing to assist pastors, other church workers, and lay leaders, with assessment tools and best practices in marriage and parent education.
Marriage ministry – trained leaders excited to offer marriage enrichment experiences for church workers and their spouses.  Retreats and workshops for laity are also available.
Workshops –

Heart of Family Ministry – a one-hour overview of family ministry strategies and resources for the congregation and the home, tailored for a Bible class.
Faith and the Home – a series of half-day workshops designed to equip, resource, and encourage congregations toward crafting their own vision of family ministry.  Participants learn ways to strengthen the family's role of passing on the faith to the next generation.
District Contacts
Jim Bradshaw
Assistant to the President for Education and Youth
785-357-4441
Fax: 785-357-5071
jbradshaw@kslcms.org
Tami Lierz
Administrative Assistant
tami@kslcms.org
785-357-4441, ext. 200