Family Ministry
Living Out Our Baptismal Covenant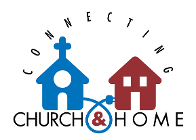 The Kansas District Child and Family Life Committee (CFLC) is committed to assisting congregations in their ministry and responsibility to strengthen marriages, parent and grandparent-child, and other faith mentoring relationships, and to support them in their role of passing on the faith to the next generation.
Marriage and family life are God's design for rearing children and passing on the faith from generation to generation.  It is God's original plan and the ideal.  In our fallen world, much has changed in regards to family life, formation, and structure.  While holding up God's plan, the Gospel needs to be proclaimed to families of any shape and form.  Christ is central.
To that end, the CFLC affirms the role of equipping, resourcing, and encouraging congregations toward crafting their own vision of family ministry in order for all to more fully live out their baptismal covenant.
Recommended Resources
The Children's and Family Life Committee has created a new resource! Our goal is to help parents in our district get Back to the Basics: Rediscovering the Faith at Home. Each month we'll recommend a resource based on a given topic, with a link to a short video review posted here on the Family Ministry page. Our hope is to show you how these resources can enrich your faith life with the family. While some resources will be obviously targeted toward families, we'll also recommend some resources that you might not have otherwise considered. We'll show you how they can apply to teaching and growing in the faith at home. We'll also provide you with a list of secondary resources for further exploration into the topic.
Below, you'll find the recommendation for the current month, followed by a list of previously recommended resources (with a link to the Workers Together issue in which reviews appeared).
SEPTEMBER 2021
Topic: Health and Wellbeing
Recommended: Finding Hope: From Brokenness to Restoration
Overview by author Heidi Goehmann
njustice, mental health struggle, COVID, challenging family dynamics … we see and interact with these things every day. They feel weighty and sometimes seem like blankets hiding hope from the world, from each of us.
Finding Hope: From Brokenness to Restoration helps us give a name and a space for these complications that we see in our world every day. It helps us see hope for ourselves and bring hope to those around us because it invites us to honor both our joys and our hurts and leaves room for complexity with topics like vulnerability, shame, sin, emotions, childhood, the church, health, etc., rather than looking for simple, but incomplete, answers.
If "We are broken people" and "I'm broken" are our only understanding of what is wrong with humanity, with the world, and with myself, there's a lot of shame in that. When we see those challenges around us listed above, I think the devil uses that shame like a shovel as he tries to bury us in the pit of brokenness. But God hears our groaning. Jesus digs us out but also sits with us in our struggles and wrestling. It is helpful to call brokenness by name, to use this word for a broader understanding of the all-encompassing after-effects of broken trust and broken relationship between God and people long ago. As God sits with us in His Word and in His presence, with the shame of that lifted, we can begin to see Him pointing to the healing of restoration in big ways and tiny day-to-day ways. With the help of one another, we see the hope that there is more going on than only this thing called brokenness. When we are honest about the brokenness, no longer hiding from it, we see it as more than brokenness, as brokenness touched by hope.
JULY 2021
Topic
:
Children and Youth Ministry
JUNE 2021
Topic: Marriage
Topic: Life Transitions
Why Family Ministry in Your Church?
Family ministry is rooted in Baptism. While it is true that our Baptism may have taken place years ago, while many of us have only a certificate to assure us of this, yet, it is, in fact, the greatest thing that has ever happened to us; it was our birthday into God's Kingdom of Grace. Perhaps it would be well for us to hang our Baptismal certificate on the wall or to write, as Luther did, on our desk – "I AM BAPTIZED!" What better thought could we have to begin each day and as we close our eyes in sleep than to recall our Baptism? Baptism is not a momentary act. It's a lifelong relationship to be celebrated and affirmed.
Family Ministry: Strengthens Marriages, Parent & Grandparent Relationships
God's original design for us was that we would function within healthy relationships. Unfortunately, that aspect of our existence is also impacted by the reality of sin in our lives. While God's love redeems us through the sacrificial blood of Jesus, relationships on this side of heaven still require intentional effort, a lot of grace, and many second chances, if they are to be healthy.
Again, the CFLC desires to support all in the baptismal journey by offering the following family ministry services for congregations, schools, Church workers, and laity of the Kansas District, LCMS:
Free consultations – trained facilitators willing to assist pastors, other church workers, and lay leaders, with assessment tools and best practices in marriage and parent education.
Marriage ministry – trained leaders excited to offer marriage enrichment experiences for church workers and their spouses.  Retreats and workshops for laity are also available.
Workshops –

Heart of Family Ministry – a one-hour overview of family ministry strategies and resources for the congregation and the home, tailored for a Bible class.
Faith and the Home – a series of half-day workshops designed to equip, resource, and encourage congregations toward crafting their own vision of family ministry.  Participants learn ways to strengthen the family's role of passing on the faith to the next generation.
District Contacts
Jim Bradshaw
Assistant to the President for Education and Youth
785-357-4441
Fax: 785-357-5071
jbradshaw@kslcms.org
Tami Lierz
Administrative Assistant
tami@kslcms.org
785-357-4441, ext. 5001