74th LCMS Kansas District Convention
June 9-10, 2022 OR August 19-20, 2021 | Capitol Plaza Hotel, Topeka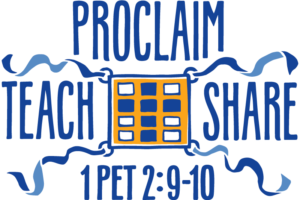 But you are a chosen race, a royal priesthood, a holy nation, a people of His own possession, that you may proclaim the excellencies of Him who called you out of darkness into His marvelous light. Once you were not a people, but now you are God's people; once you had not received mercy, but now you have received mercy.
1 Peter 2:9-10
Convention Updates
IMPORTANT: Plans Are Changing!
December 2020: On December 7, LCMS President Rev. Dr. Matthew Harrison sent a letter and FAQs to congregations and church workers regarding the possibility of moving the Synod Convention from 2022 to 2023. Congregations will be voting on this question from early January to February 15. In response to this turn of events, the Kansas District Board of Directors approved a resolution to suspend work on the district convention (including deadlines) during the voting period and to hold the convention on alternate dates, pending the outcome of the vote.
If the congregational vote PASSES, the Kansas District Convention will be held June 9-10, 2022.
If the vote FAILS, the Kansas District Convention will be held August 19-20, 2021. 
For more details, read President Panzer's letter regarding the vote to delay the Synod Convention. We'll repost an updated convention timeline on this page as soon as we confirm new dates for the Kansas District Convention.
November 2020: Nominations for elected office are due at the end of this month, November 30. Names of delegates should also be submitted by November 30. Forms are posted on this webpage, if you need them.
September 2020: Circuit visitor nomination forms need to be returned to your circuit visitor in preparation for upcoming circuit forums, typically held in the fall. Check with your CV about the date of your forum. 
May 2020: The public phase of the 2021 District Convention is now underway. A nominations packet has been sent to all Kansas District congregations and rostered workers; we've also posted those documents here on the convention page. Steps to take now: 1) Save the dates of the convention, 2) think about delegates and potential nominees for elected offices, and 3) plan for convention-related meetings in the fall. It's not too early to start thinking about potential overtures, too. If you have convention questions, please send them to KSDconvention@gmail.com or contact District Secretary Robert Grimm at secretary@kslcms.org.
Convention Timeline
Updated 12/15/2020
2020
December
Work is temporarily put on hold pending a Synodwide vote on whether to delay the Synod Convention a year. New dates for the Kansas District Convention and an adjusted timeline will be announced after we learn the outcome of the vote.
2021
Early January
The voting period for the Synodwide vote to delay the Synod Convention opens. Kansas District congregations are encouraged to participate. (See President Panzer's letter in the "Convention News" section.)
Feb. 15
The voting period ends. New dates for the Kansas District Convention will be confirmed ASAP.