73rd LCMS Kansas District Convention
June 7–9, 2018 | Capitol Plaza Hotel, Topeka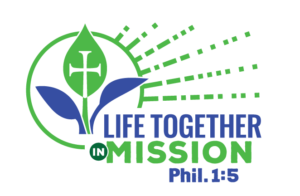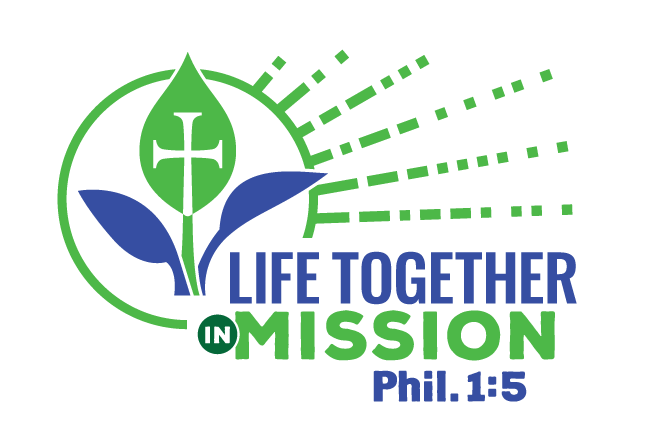 "I thank my God in all my remembrance of you … because of your partnership in the Gospel from the first day until now" (Phil. 1:3-5).
July 30, 2018: The convention proceedings and presentation slideshow have now been posted. If you have questions about anything in the proceedings, please contact District Secretary David Meier at secretary@kslcms.org.
Convention Speaker


Rev. Dr. Alfonso O. Espinosa
Our convention speaker was the Rev. Dr. Alfonso O. Espinosa, senior pastor of St. Paul's Lutheran Church of Irvine (CA) and vice-chairman of the LCMS Board for National Mission. (For his bio, click HERE.)
Presentation Description: When we stand back and look at these broad strokes of the Christian faith—mercy, witness, and life together—it might be argued that life together is most instinctive, and therefore the easiest to live out. I mean let's face it, we struggle with mercy. How far do we go when people in the world are malicious and would be happy to take advantage of us? As for witness, evangelism might be the single most intimidating word in the church! But life together? Don't we do this all the time? Isn't this the easy part? In truth, the answer is "yes and no." It is the easiest part because life together has already been created for us in Christ! At the same time, life together is our call to drown the old man and rise up in the new so that we would confess Christ to all for whom He lived, died, and rose, and to demonstrate His compassion to a world in which love is growing increasingly cold. The implications of life together, therefore, must be known, and these will be applied to: 1) Life together for congregations, 2) Life together for districts, and 3) Life together for the world. We will employ in all three areas a fundamental principle from Bonhoeffer's book Life Together: "We belong to one another only through and in Jesus Christ" (Harper & Row, p. 21). What does this mean? The goal of the three presentations is to unpack the answers in application to congregations, districts, and the world.
Worship Service and Offering
The convention worship service was held Thursday, June 7, with Immanuel Lutheran Church of Norton as host congregation and Synod President Rev. Dr. Matthew Harrison as preacher. The convention offering, received at the worship service, totaled $2945. This offering will be added to The Rev. Dr. Eugene Schmidt Memorial Mission Fund, which supports mission projects such as church planting, revitalization, and specialized ministries.
Convention Timeline
2017
Oct. 9
Elect Commissioned Advisory Delegate for 2019 Synod Convention at PCWC
Elect Pastor Advisory Delegate for 2019 Synod Convention at PCWC
Nov. 30
Nomination forms due to the District Office
From congregations: District President, Vice-President, and Regional Lay Board Member
From congregations or individuals: Kansas District Secretary, Kansas District Board of Directors, Kansas District Convention Nominating Committee, and Synod Convention Nominating Committee
Delegate reporting forms due to Rev. David Meier, Kansas District Secretary

2018
Jan. 16
Deadline to submit nomination acceptance form, conflict of interest form, and biographical information
Feb. 1
District President appoints Election & Credentials Committees
Feb. 15
Deadline for submission of overtures to District Office. Submit electronically to ksdconvention@gmail.com (preferably as a Word document). A signed copy of the overture should then be mailed to the District Office.
     Overture Template
Reports for convention workbook due to District Office: District President, vice-presidents, circuit visitors, Kansas District boards, Kansas District committees
March
District President finalizes floor committee appointments and assignments of overtures to floor committees
Floor committees named; nominations slate announced
April 6
Convention workbook completed and available online
April 28
Floor committees meet from 10 a.m. – 3 p.m. to prepare resolutions for convention
May
Convention resolutions posted to the website in a workbook update
June 7-9
Convention
July
Convention proceedings completed – Board of Directors approves proceedings
DOCUMENTS

Convention Business
Other Docs