73rd LCMS Kansas District Convention
June 7–9, 2018 | Capitol Plaza Hotel, Topeka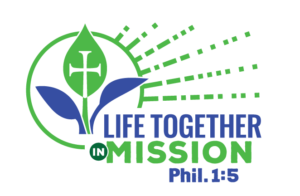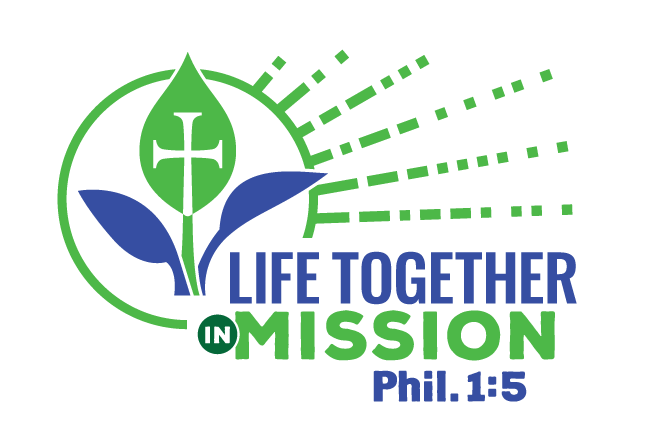 "I thank my God in all my remembrance of you … because of your partnership in the Gospel from the first day until now" (Phil. 1:3-5).
Available through June 30. Problems with the link? Email Tami: tami@kslcms.org
June 9, 2018: The resolutions posted here provide basic information on action taken as well as the vote count, if available. A more complete record of convention action will be available later this summer in the Convention Proceedings, which will come before the Board of Directors for approval at its late July meeting. If you have questions in the meantime, please contact District Secretary David Meier at secretary@kslcms.org.
Convention Speaker


Rev. Dr. Alfonso O. Espinosa
Our convention speaker is the Rev. Dr. Alfonso O. Espinosa, senior pastor of St. Paul's Lutheran Church of Irvine (CA) and vice-chairman of the LCMS Board for National Mission. (For his bio, click HERE.)
Presentation Description: When we stand back and look at these broad strokes of the Christian faith—mercy, witness, and life together—it might be argued that life together is most instinctive, and therefore the easiest to live out. I mean let's face it, we struggle with mercy. How far do we go when people in the world are malicious and would be happy to take advantage of us? As for witness, evangelism might be the single most intimidating word in the church! But life together? Don't we do this all the time? Isn't this the easy part? In truth, the answer is "yes and no." It is the easiest part because life together has already been created for us in Christ! At the same time, life together is our call to drown the old man and rise up in the new so that we would confess Christ to all for whom He lived, died, and rose, and to demonstrate His compassion to a world in which love is growing increasingly cold. The implications of life together, therefore, must be known, and these will be applied to: 1) Life together for congregations, 2) Life together for districts, and 3) Life together for the world. We will employ in all three areas a fundamental principle from Bonhoeffer's book Life Together: "We belong to one another only through and in Jesus Christ" (Harper & Row, p. 21). What does this mean? The goal of the three presentations is to unpack the answers in application to congregations, districts, and the world.
Worship Service and Offering
The convention worship service is Thursday, June 7, at 7:00 p.m. in the Sunflower Ballroom of the Maner Conference Center. Immanuel Lutheran Church of Norton is the host congregation. Synod President Rev. Dr. Matthew Harrison will be the preacher, and the Rev. Rick Rostek of Immanuel will preside. The convention offering, received at the worship service, is designated for The Rev. Dr. Eugene Schmidt Memorial Mission Fund, which supports mission projects such as church planting, revitalization, and specialized ministries.
Who Needs to Register
The following groups need to register for the convention: Pastoral and lay voting delegates, advisory delegates, Board of Directors members, District staff, and official convention guests. If you are in one of these groups, please register by May 11, 2018, to provide us with an accurate meal count.
Members of the public are welcome to attend convention sessions, visit the exhibit room, and join us for worship on Thursday, June 7, at 7 p.m. in the Sunflower Ballroom.
Hotel Information
The convention hotel is the Capitol Plaza Hotel in Topeka. A block of rooms has been reserved under "2018 Kansas Lutheran Convention." Our group rate is $93.00 plus tax for single or double. You are responsible for making your own hotel reservations and can call the hotel directly at 1-800-579-7937. The cut-off date for contracted rates and room availability is May 11, 2018. Check-in time is 3 p.m. and check-out is 11 a.m. Early room availability on Thursday is not guaranteed, but the hotel will gladly store baggage until rooms are available.
Hotel Restaurant hours
Breakfast: 6 to 9 a.m. (Buffet or menu)
Lunch: 11 a.m.­ to 2 p.m. (Buffet or menu)
Dinner: 5 to 10 p.m. (Menu only)
Exhibit Room
All exhibitors will be in the Shawnee Room directly across the foyer from the Sunflower Ballroom. The exhibit room will open Thursday, June 7, at 8 a.m. and will remain open during lunches, breaks and during general sessions. Delegates are encouraged to visit the exhibit area but should make every effort to remain in the convention hall during sessions. If it is determined that there is excessive activity of delegates during sessions, access to the exhibit room will be restricted.
Cell Phones and Laptops
Cell phones will be permitted in the Sunflower Ballroom; however, we ask that you set the notification to vibrate or silence. Direct your family and ministries to use the hotel number (785) 431‐7200 as an emergency contact number. Callers should mention they are with the Kansas District LCMS Convention. Laptops are permitted on the convention floor; however, no electrical connections or WIFI connections will be available. Delegates: Be sure to download the workbook to your device prior to the convention.
Convention Timeline
2017
Oct. 9
Elect Commissioned Advisory Delegate for 2019 Synod Convention at PCWC
Elect Pastor Advisory Delegate for 2019 Synod Convention at PCWC
Nov. 30
Nomination forms due to the District Office
From congregations: District President, Vice-President, and Regional Lay Board Member
From congregations or individuals: Kansas District Secretary, Kansas District Board of Directors, Kansas District Convention Nominating Committee, and Synod Convention Nominating Committee
Delegate reporting forms due to Rev. David Meier, Kansas District Secretary

2018
Jan. 16
Deadline to submit nomination acceptance form, conflict of interest form, and biographical information
Feb. 1
District President appoints Election & Credentials Committees
Feb. 15
Deadline for submission of overtures to District Office. Submit electronically to ksdconvention@gmail.com (preferably as a Word document). A signed copy of the overture should then be mailed to the District Office.
     Overture Template
Reports for convention workbook due to District Office: District President, vice-presidents, circuit visitors, Kansas District boards, Kansas District committees
March
District President finalizes floor committee appointments and assignments of overtures to floor committees
Floor committees named; nominations slate announced
April 6
Convention workbook completed and available online
April 28
Floor committees meet from 10 a.m. – 3 p.m. to prepare resolutions for convention
May
Convention resolutions posted to the website in a workbook update
June 7-9
Convention
July
Convention proceedings completed – Board of Directors approves proceedings