YouthLead (formerly known in Kansas as Lutheran Youth Representatives) gives young people an opportunity to grow in faith and strengthen their leadership skills as they share the love of Christ with other youth. Representatives attend meetings of the District Youth Ministry Team, help at events such as the Kansas District Youth Gathering, and visit churches, where they worship with the congregation and present Bible studies.
If you'd like to arrange a YouthLead visit at your congregation, please contact Kansas District YouthLead Coordinator Brian Amey at bamey@holycrosslutheran.net.
If you're interested in joining the team, complete the application below. Please note applicants will need a sponsor. (To learn more about the role of a representative and a sponsor, please see the "Expectations" document below.) Applications are accepted throughout the year but are only reviewed prior to District Youth Ministry Team meetings held twice a year in January or February and August or September.
YouthLead Expectations (Youth and Sponsor)
Meet the YouthLead Team (2020-21)
Alicia Feyerherm
Senior
Messiah, Hays
Fun fact: Has a YouTube channel with almost 2,000 subscribers
Favorite Bible verse: Jeremiah 29:11. I tend to stress out about many things in my life and this verse reminds me that God is in control. He knows what he's doing, and I just need to trust in him.
Why YouthLead? I wanted to be a part of YouthLead because I wanted to be more involved in my faith life. I go to church on Sundays and Wednesdays, but I knew being part of YouthLead would make me take a closer look at my walk with Christ. I also wanted to be a positive representative for Lutheran youth. Through being a YouthLead representative, I've gained a different perspective on the workings of the Kansas District. For example, the other representatives and I hosted a sectional at the District Youth Gathering. It was nerve-wracking and pushed me out of my comfort zone, but I really enjoyed the experience.
Selah Hadle
Senior
Bethany, Overland Park
Fun fact: I play three different instruments. My main instrument is the clarinet, which I use in my high school band. I taught myself the ukulele and tenor saxophone in my free time.
Favorite Bible verse: Exodus 14:14. This verse reminds me when I'm going through things that I'm not alone. When I can't God can.
Why YouthLead? I love meeting new people and growing in my faith. My sister encouraged me to apply, and I'm glad I did. There are many benefits from the YouthLead program. I'll grow in faith, become a better public speaker, and make great connections around the state.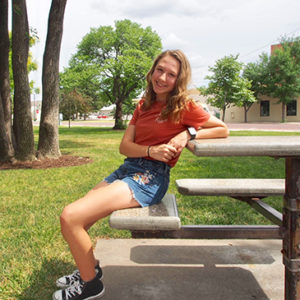 Kiera Hageman
Sophomore
Trinity, Garden City
Fun fact: I am part of my school's cross country and track team. I also play three instruments for our marching band and youth praise band.
Favorite Bible verse: 1 John 3:16. This verse reminds me of what Jesus did for me on the cross and reminds me to spread God's word.
Why YouthLead? I wanted to be a part of YouthLead because I love meeting other youth. I have been blessed to be able to go to the National Youth Gathering, our District Youth Gathering, and many other camps. I always get so much from these retreats and would like to help contribute to them. I am also very excited to be able to spread God's word to anyone I can.
Courtney McCullough
Senior
Trinity, Salina
Fun fact: Volunteers at Shiloh Ranch Ministries and helps run the sound system at church
Favorite Bible verse: Micah 6:8 – "But he's already made it plain how to live, what to do, what God is looking for in men and women. It's quite simple: Do what is fair and just to your neighbor, be compassionate and loyal in your love, and don't take yourself too seriously — take God seriously" (MSG).
Why YouthLead? I'm excited to be a member of YouthLead, because my faith has had a huge impact on my life, and I want to help share that faith with the youth of the Church. I would also like to help the youth understand the important role they play in the Church.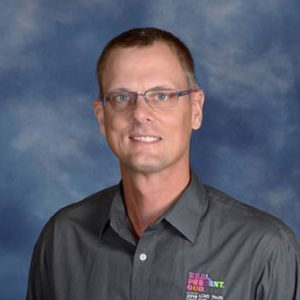 Brian Amey
YouthLead Coordinator
Holy Cross, Wichita
Brian Amey, Minister of Youth and Young Adults at Holy Cross Lutheran Church in Wichita, began serving as Kansas District YouthLead Coordinator in January 2021. You can contact him at bamey@holycrosslutheran.net.
We've been very grateful for this chance for our daughter to use her leadership skills for the benefit of students in our synod. She uses them at school and work, but through YouthLead she can make an eternal difference.