Saints Alive After 55
"Reaching Out, Reaching Up"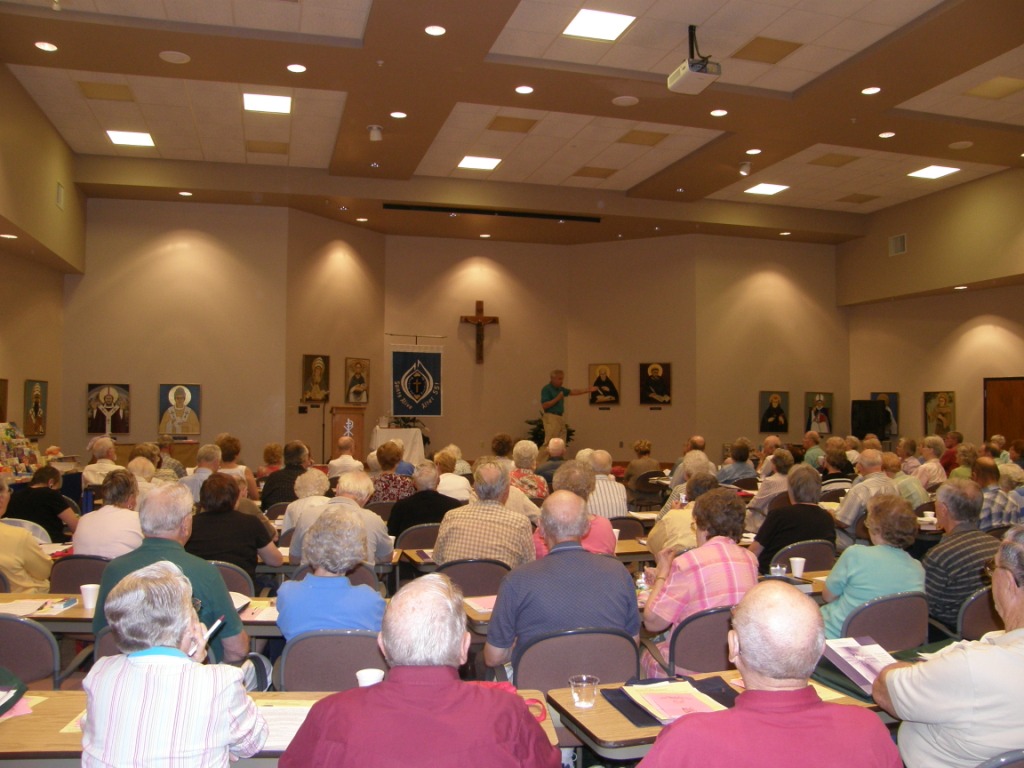 Saints Alive After 55 is a ministry for older adults in the Kansas District. The group holds a three-day gathering each year that features keynote speakers, topical sessions, entertainment, and fellowship opportunities.
The 2017 gathering, held at the Spiritual Life Center in Wichita July 16-18, featured the theme, "Saved by Grace," based on Ephesians 2:8. The event featured keynote speaker Rich Bimler, former President/CEO of Wheat Ridge Ministries and current part-time Ambassador of Health, Hope, and Aging! (AH-HA!) for Lutheran Life Communities in Arlington Heights, Illinois.  Rev. Dr. Michael Bingenheimer, Senior Pastor, Ascension, Wichita led the Bible study. Small group sessions included Dr. Roland Mueller, "Luther's Family," and the film documentary "The First Rosa."  Rev. Rick Hathaway, Trinity, Winfield, conducted the closing worship service.
Details about the 2018 gathering will be available in the spring. If you'd like additional information about Saints Alive After 55, contact Tami Lierz in the District Office at tami@kslcms.org.