Saints Alive After 55
"Reaching Out, Reaching Up"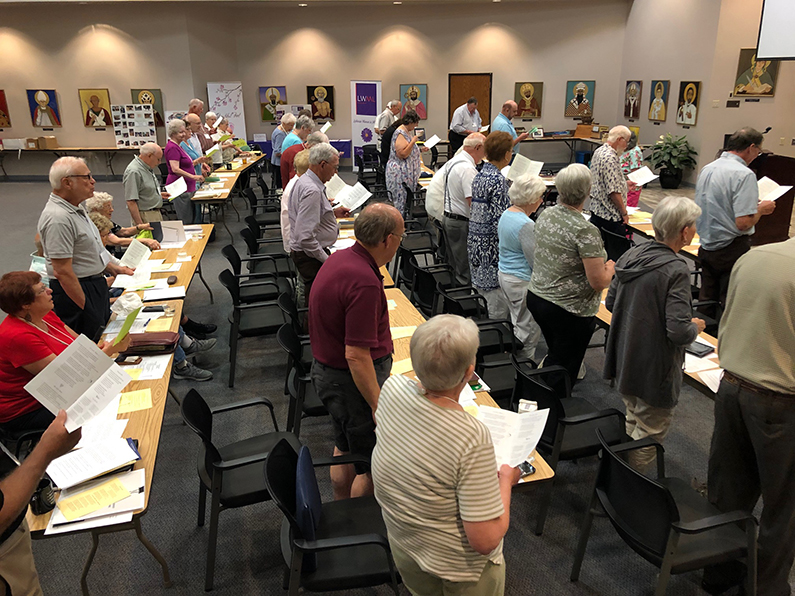 Saints Alive After 55 is a ministry for older adults in the Kansas District. The group holds a three-day gathering each year that features keynote speakers, topical sessions, entertainment, and fellowship opportunities.
The 2020 gathering will be held July 12-14 at the Spiritual Life Center in Wichita, with keynote speaker Mark Schoepp and Bible study leader Rev. Dan Myers. The theme for the event is "Rejoice Always," based on 1 Thess. 5:16-24. "Insight sessions" will feature the Kansas District Older Adult Ministry and Lutheran Early Response Team (LERT).
If you'd like additional information about Saints Alive After 55, contact Tami Lierz in the District Office at tami@kslcms.org.